---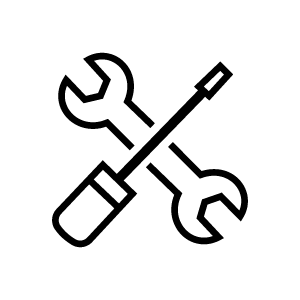 Honda Service Specials
in Murfreesboro, TN
At Honda of Murfreesboro, we are proud to serve the local communities of Murfreesboro, TN, and surrounding locations of Franklin, Nashville, La Vergne, and Smyrna, TN. As part of our commitment to our customers, we offer several types of discounts and deals for routine auto services at Honda of Murfreesboro.
Our Monthly Maintenance Discounts
Our variety of maintenance discounts includes promotions on brake service, battery service, oil change, and other types of commonly required auto services. Getting high-quality auto services helps maintain optimum reliability, efficiency, and performance of your vehicle. Maintaining your vehicle should not be a financial burden. We understand that keeping up with regular auto maintenance can get expensive. That is why we offer competitive prices and service specials for our customers at Honda of Murfreesboro. We keep our website updated with our latest deals. We also welcome you to give us a call to check our latest offering. We offer individual deals and package deals for auto services at Honda of Murfreesboro. Most of our maintenance discounts expire at the end of the month, so don't delay using the service specials.

Schedule Service
at Honda of Murfreesboro
It can be challenging to find time to get your Honda serviced, especially for routine auto care. To make it easy for our customers to get service, we offer the facility of online service scheduling. You can view all available time slots at Honda of Murfreesboro to book a service appointment based on your schedule. The online tool is available 24/7 and can be easily accessed through your smartphone or computer. When you visit our service center in Murfreesboro, TN, you can enjoy fresh baked cookies, complimentary Wi-Fi access, business workstations, a quiet room, vending machines, a complimentary beverage and coffee bar, and several other amenities.
Honda Service Specials, Offers, & Coupons
Honda cars, trucks, minivans, and SUVs are each impressively designed to take drivers and passengers the distance with confidence. Our models are rightfully known for quality, and you can expect your Honda to continue performing well for you over the years when you keep it properly maintained. At Honda of Murfreesboro, we offer all of the automotive services your Honda could require now and in the years ahead. With our auto service specials, we can help you save money on your Honda's care.
Benefits of Service Specials
Both usage and time can be detrimental to your Honda's condition. These forces can result in worn or damaged parts, depleted fluids, dirty filters, and other issues. As these issues develop, your Honda's performance will increasingly suffer. At Honda of Murfreesboro, we offer a full gamut of automotive services. These include tire rotations and changes, brakes services, oil changes, etc. If you own a model from another automaker, we can take care of that vehicle. We are your full-service source for all of your automotive needs.
Our associates are passionate about doing quality work, and we want to help you save money as well. We happily offer money-saving specials on select services. Our promotions change often, so there are always new opportunities to save on your vehicle's care.
Get Your Honda Service Offer Today
Is it time for your Honda's next auto service? We will happily fill you in on details for our current service specials when we hear from you soon. Schedule your next auto service online, or reach out to us by phone for an appointment.